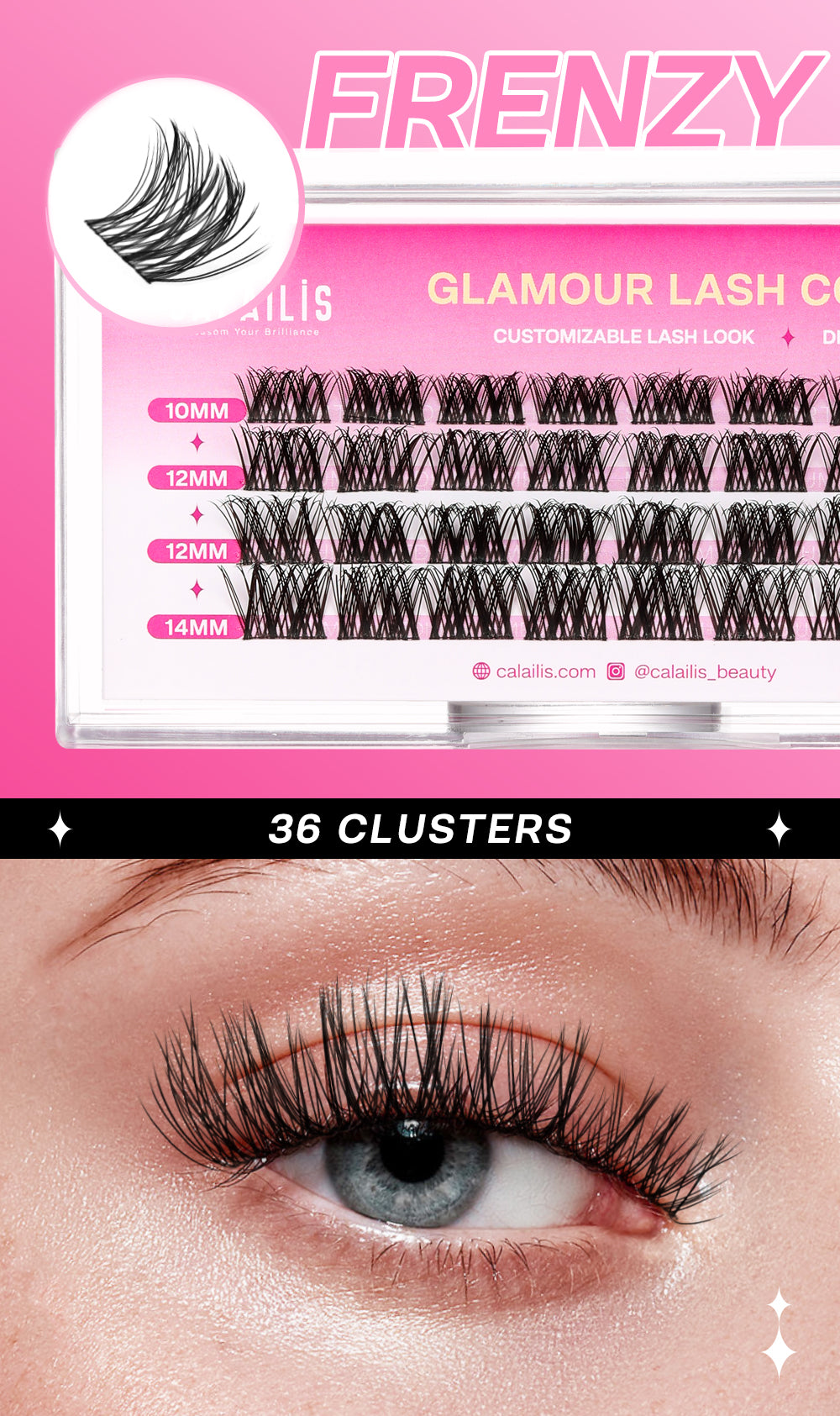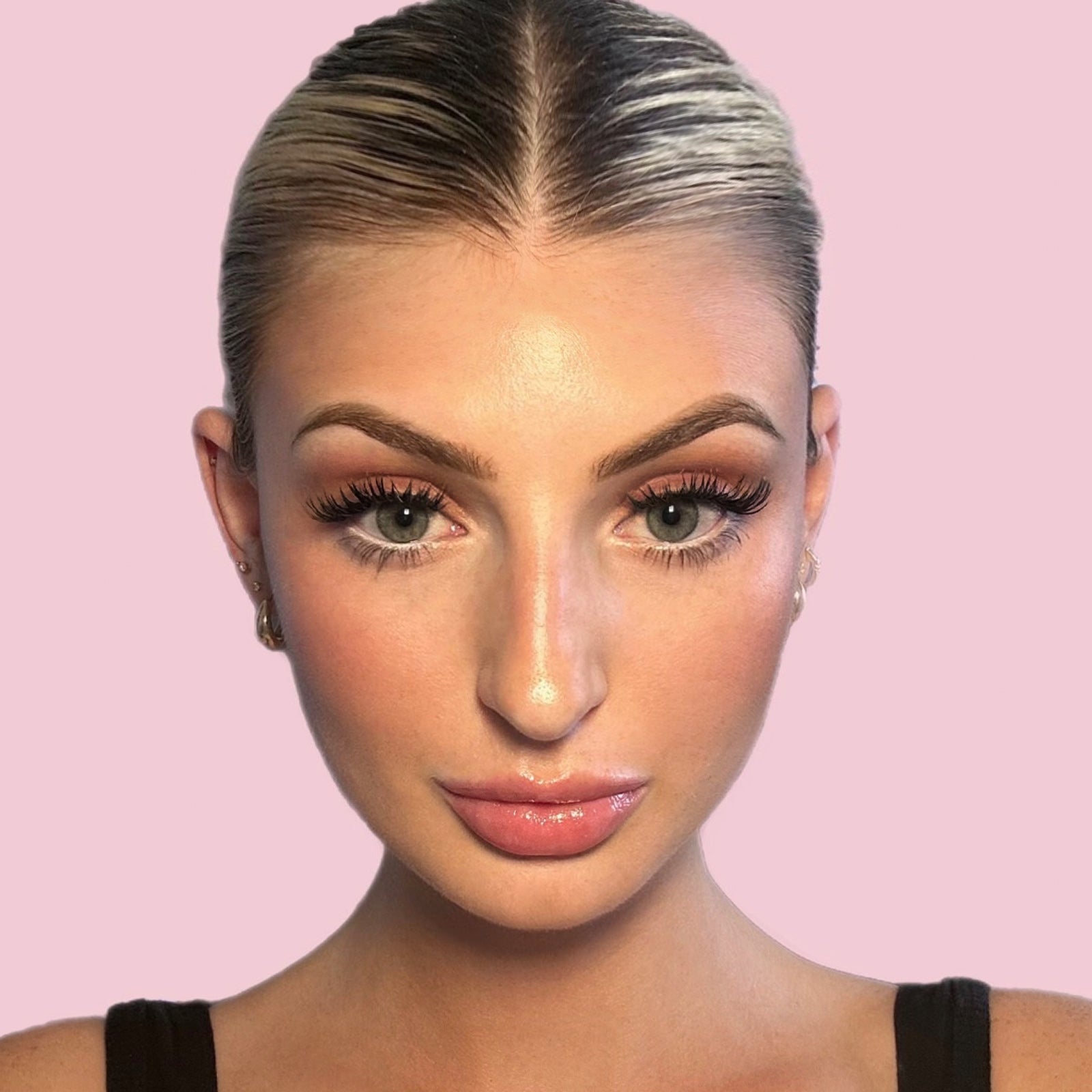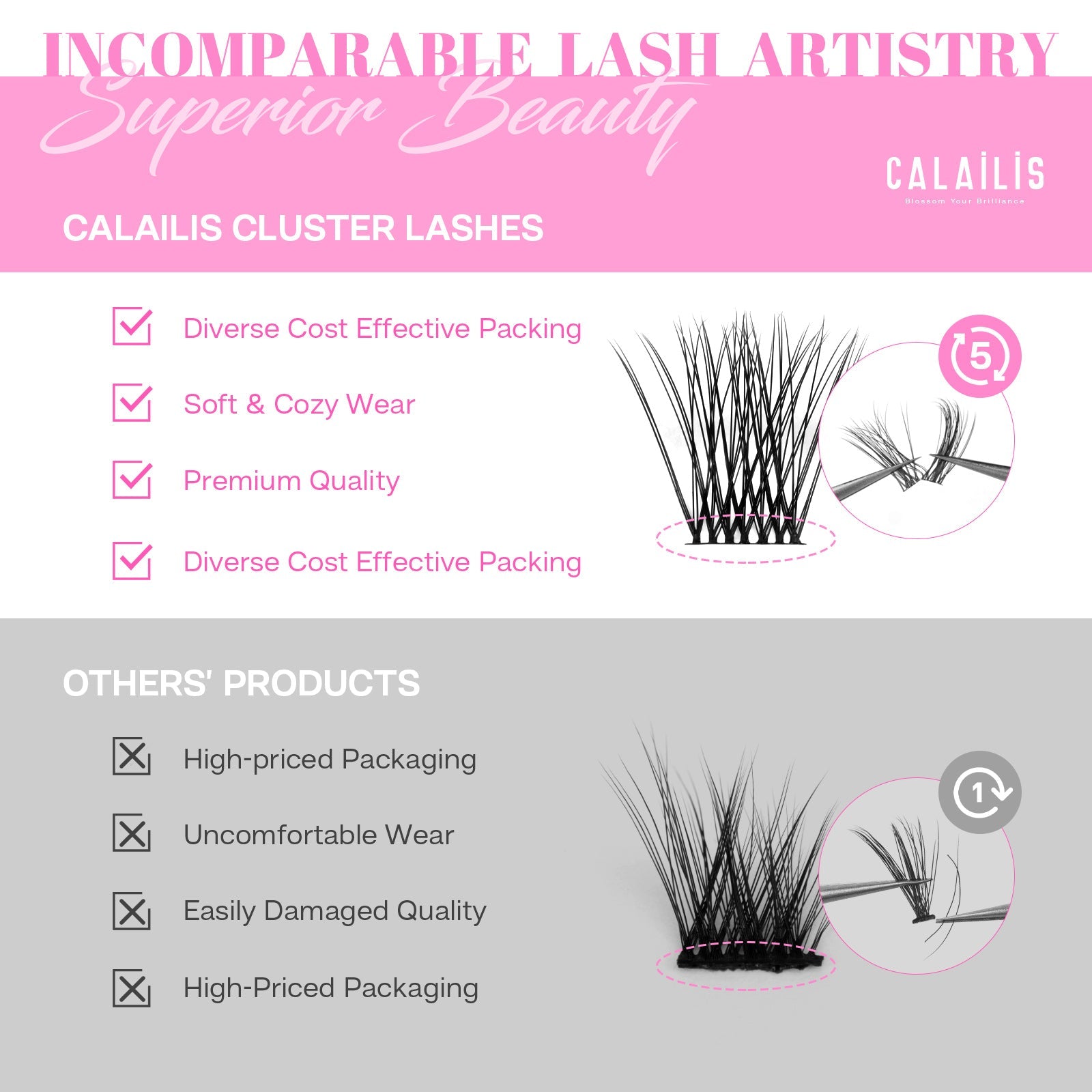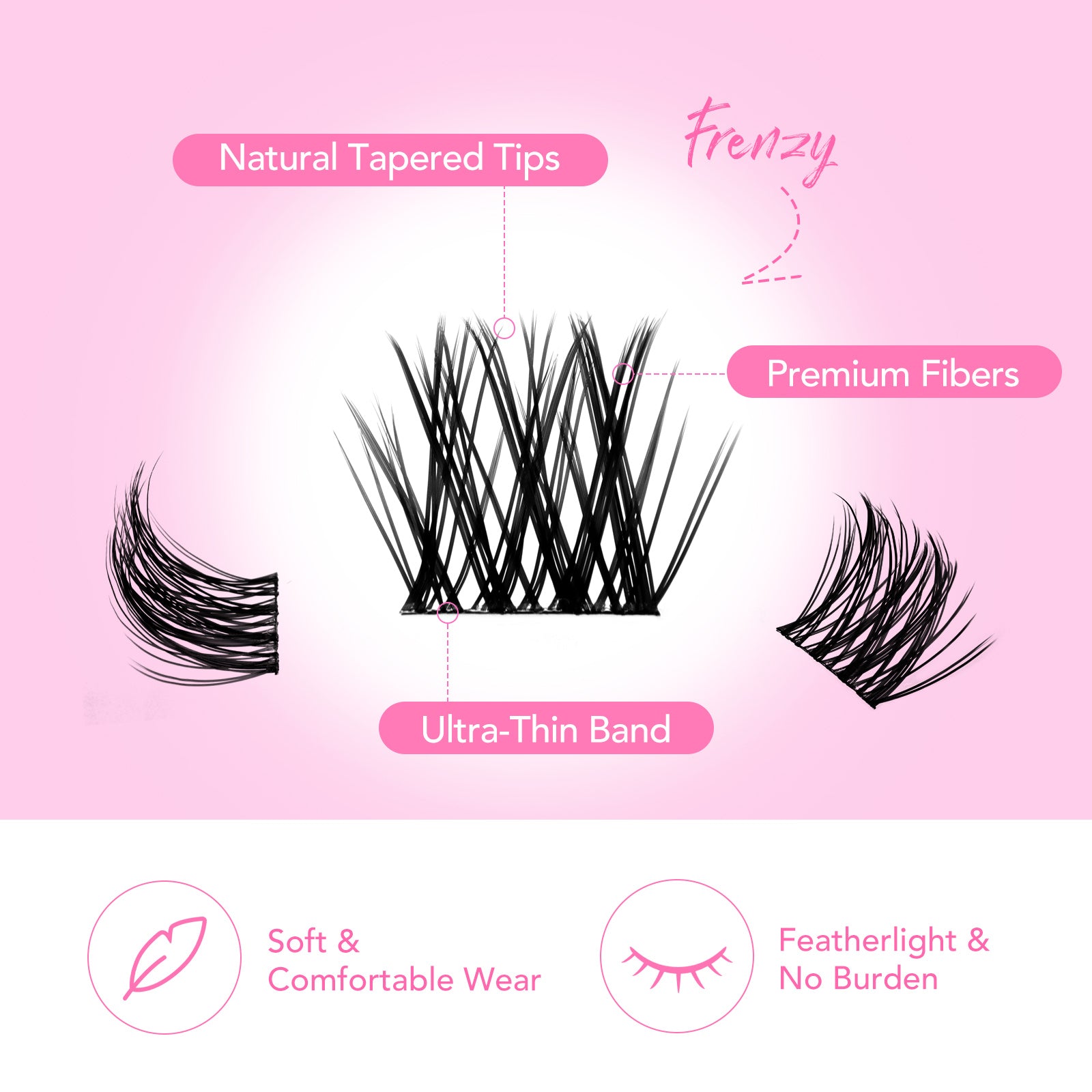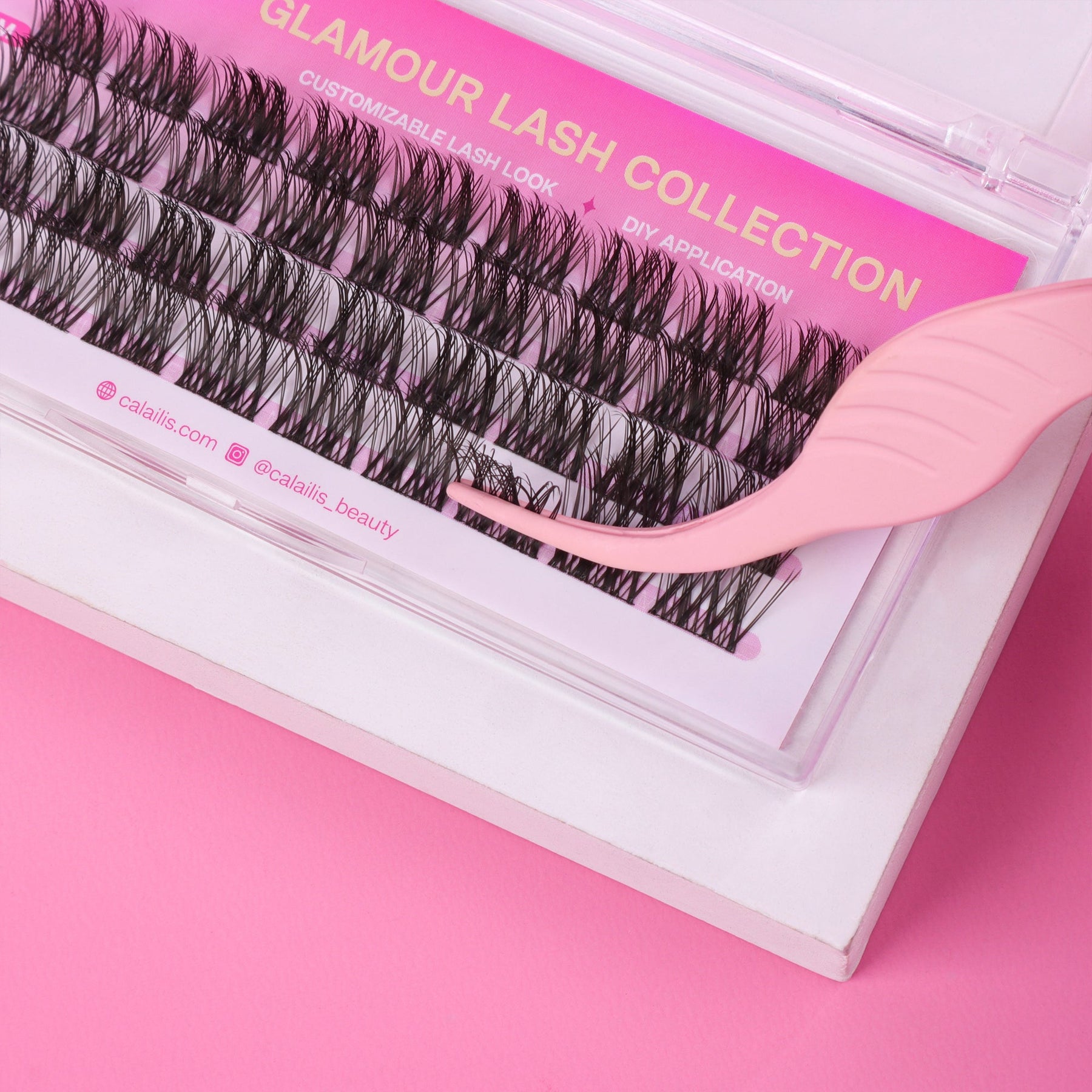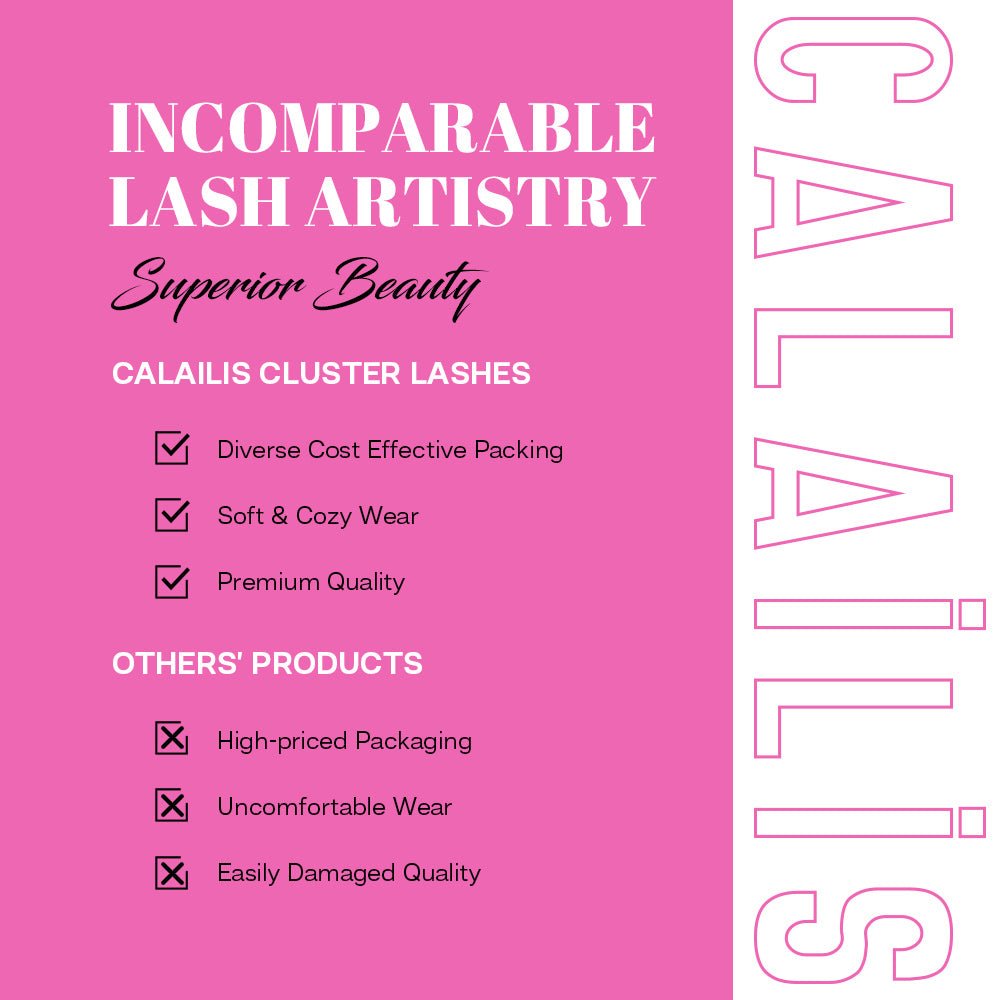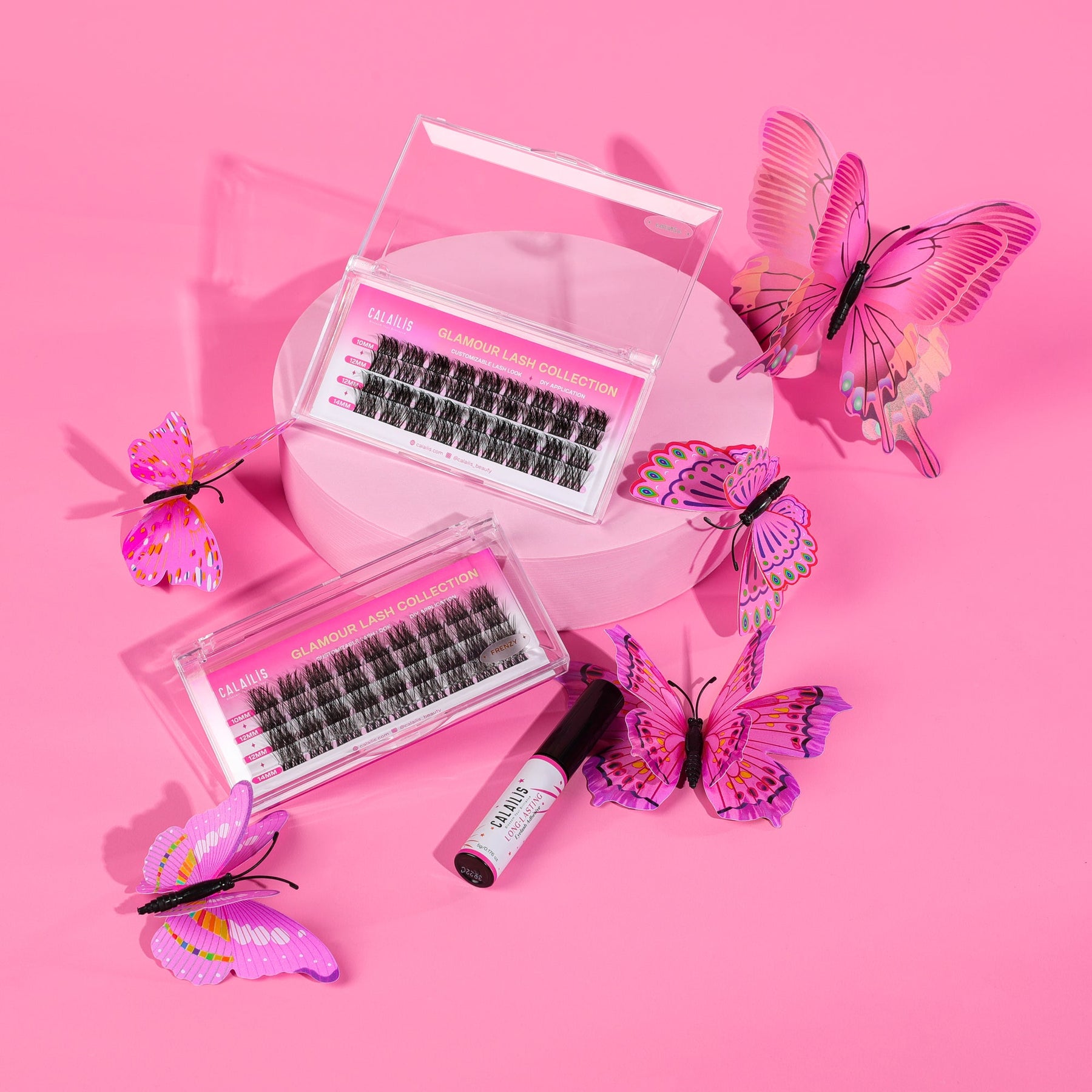 FRENZY DIY CLUSTER LASHES
100% vegan & cruelty-free

Lasts up to 5 days or more

Lightweight & Comfortable
30-Day Hassle-free Returns And Exchanges

Shipping from Houston US or London, UK
Delivery

US shipping: (3-5 Working Days)
UK shipping (1-3 Working Days)

Free Return & Exchange
Frenzy draws inspiration from the mesmerizing dance of starlings in flight. Its delicate and graceful strands add an enchanting touch to your eyes, leaving behind an elegant trail wherever you wander.

Color: Black
Band: Clear / Black
Length: 10-14mm
Volume: Bold
Reusable Times: 5 times+
Wear & Care:
Achieve perfect lashes in just 4 simple steps:
Apply a light coat of BOND to your natural lashes.
Place the CLUSTER LASH at the base of your natural lash.
Lock the lash in place by brushing a thin layer of LOCK.
Enjoy a flawless lash look in just 3 minutes!

Caring for cluster lashes:
Use a cluster lash glue remover to safely remove the cluster lashes and avoid damaging your natural lashes.
Clean any residual glue from the lashes using a cluster lash glue remover.
Store the lashes in a dry and cool place in the original box to keep them in good condition.
By following these steps, you can ensure the longevity of your cluster lashes and keep them looking great for multiple uses.