Subheading
Featured product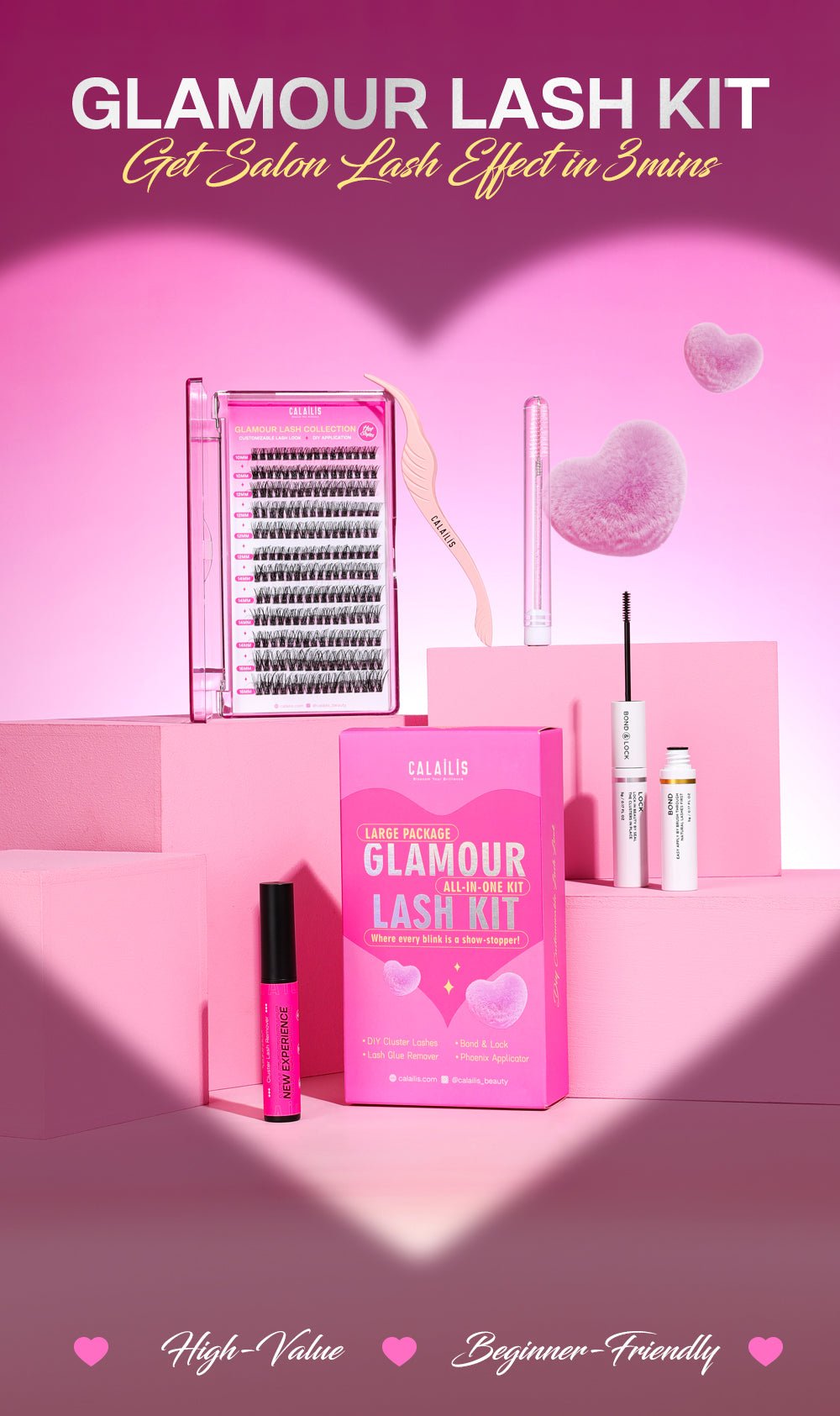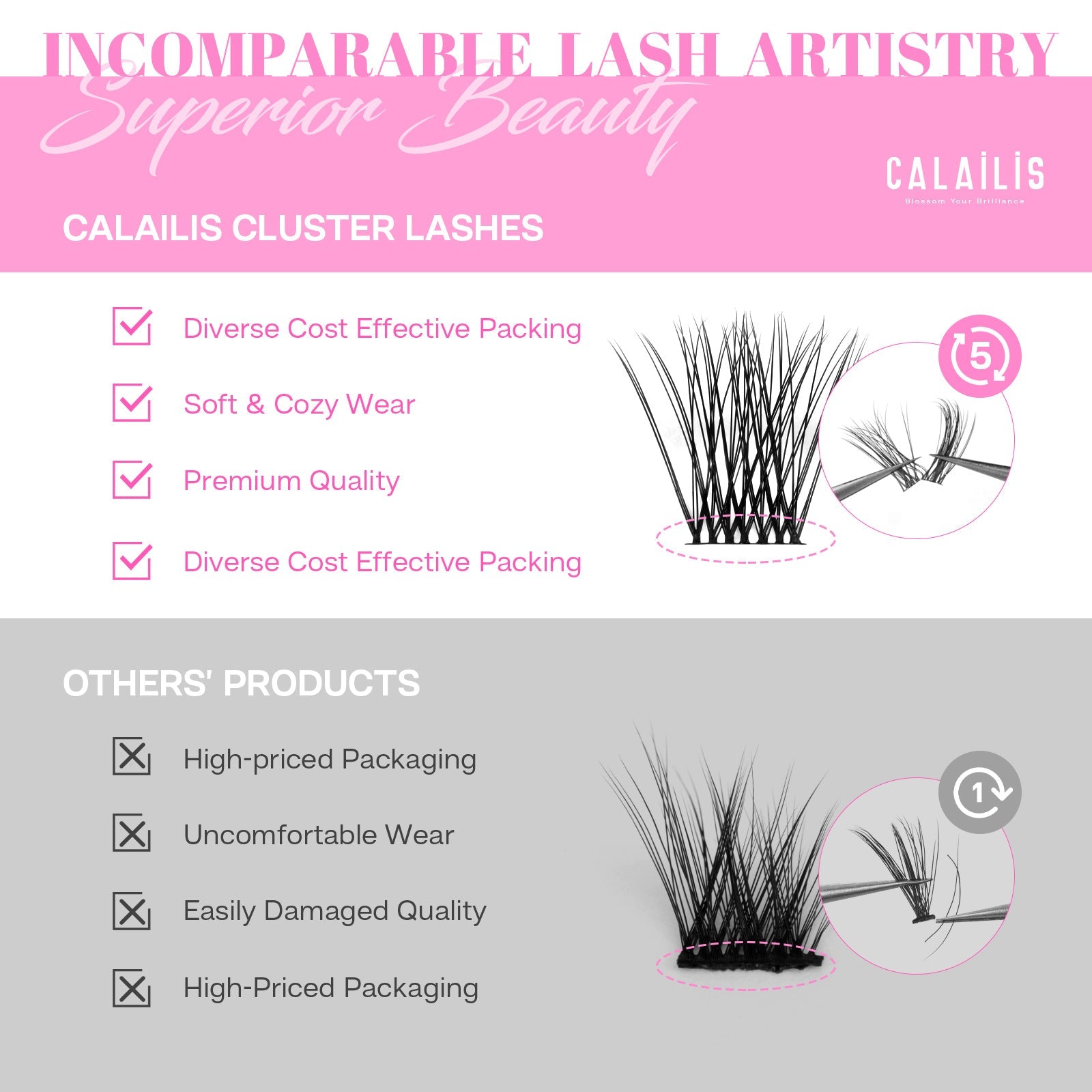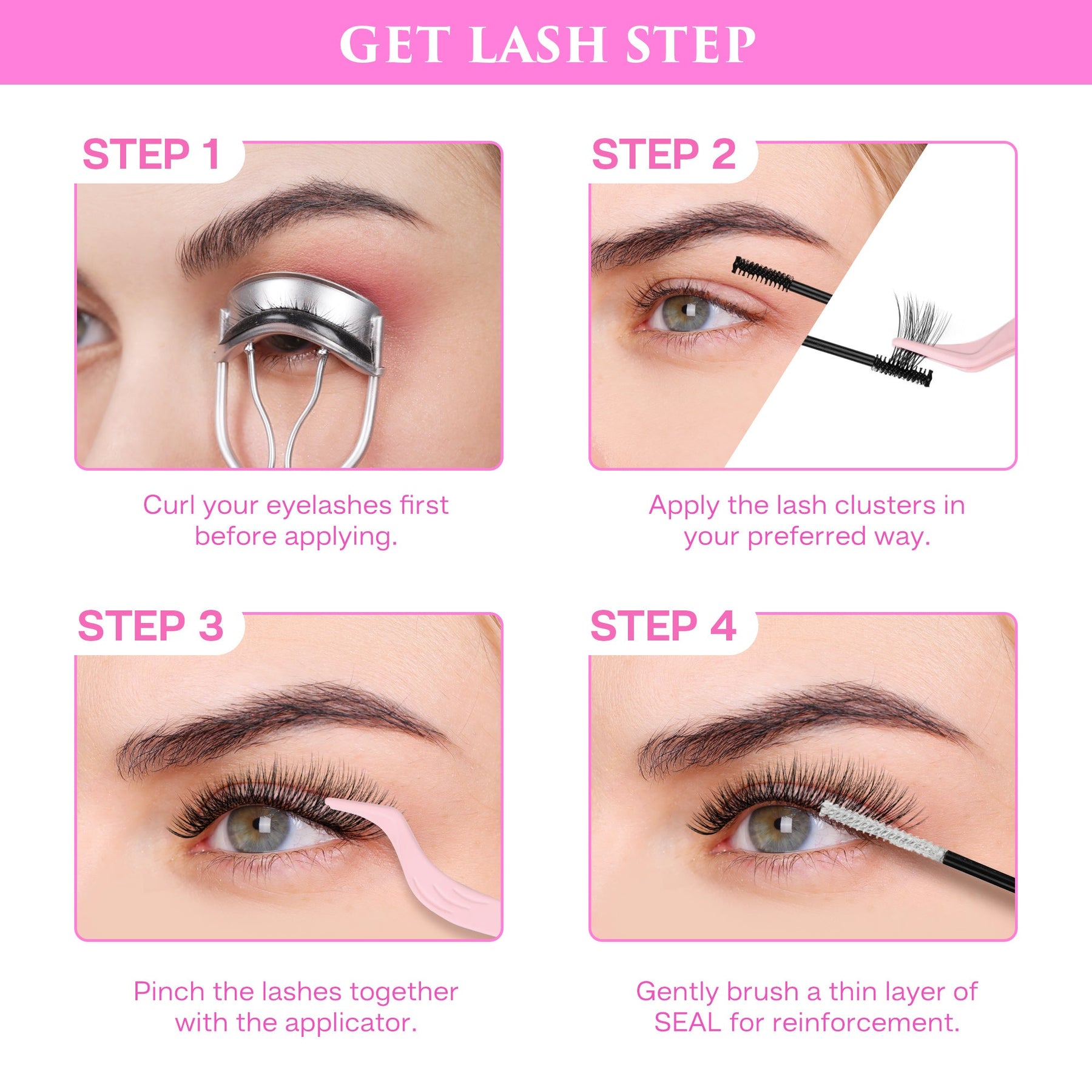 DIY Lash Starter Kit
---
*
Order will be fufilled within 8 hours.
Order will be fufilled within 8 hours.
Introducing our DIY Lash Starter Kit! This kit includes everything you need to get started on your DIY Lash journey..

The starter kit includes:

DIY Lash Bond And Seal
DIY Lash Glue Remover-X
Phoenix Tweezers
little brush
96pcs DIY Cluster Lashes Plus(mix lengths from 10mm-16mm)
The kit comes with all the instructions required to apply DIY Lashes on the back of the kit box

RRP $65+ You can select what Style lash you prefer & you will then receive a style from our best selling collection
What's included in the Starter Kit:
To achieve the best results with CALAILIS Cluster lashes, start by brushing a light coat through your natural lashes and waiting for 30 seconds
Then, customize your look by positioning the cluster lashes at the base of your natural lashes, concentrating above the root.
Seal your look and remove any stickiness by applying LOCK to the base of your lashes. This helps your lashes last longer, ensuring that your stunning look stays in place throughout the day.
Keep in mind that a little bond can go a long way, so use it sparingly.

The great thing is, you have the option to choose! With ourlong lashting glueandsealer, you can wear the lashes as often as you like, whether it's for daily use or up to 7 days. It all depends on your personal preferences, lifestyle, how you apply them, and how well you take care of them.
While it is technically possible to use mascara on individual cluster lashes, it is generally not recommended as it can cause the lashes to clump together and look less natural. Additionally, using mascara on individual lashes can make them heavier, which can cause them to fall out more easily.